hey everybodyyyy
I hope you are all doing well and are free from corona virus. Our school is closed for a month while they clean it thoroughly so I can write a bunch of more blog posts.
The second two weeks we're going to have to do online school but like still.
Basically, my zodiac sign is a libra as I was born on October 5th and libras are from Sep 23 – Oct 22 I'm pretty sure. So in this post I'm going to list some libra traits (and stereotypes?) that apply to me haha. I was going to just list the traits in general and see which apply to me and which don't but basically every trait applies because I'm an extremely stereotypical libra girl so that's very fun.
If any of you readers are libras too please comment which ones are also true for you! (that rhymes? kinda??)
Super indecisive
I think this is like the first trait that really comes to mind when you think of a libra. Although it doesn't apply to everyone it definitely applies to me 😊 I'm one of the most indecisive people I know. You have no idea how stressful it was for me when I had braces and had to choose a new rubber band colour on the spot…
Overthink a lot
VERY TRUE (for me). I must think about a situation like ten times before it actually happens and over analyse every little thing a person says or does. If you don't give me an answer I'll make one up and that's just how it is.
Never say what they really feel
This is half true and half not, pour moi. Because sometimes I will straight out tell a person about something that is bothering me if the person I am telling is a part of the reason because they can do something about it. But otherwise I wouldn't tell because telling them wouldn't really benefit either of us.
Always want things to be balanced and fair 
Actually, most of the libras that I know are peacekeepers who want things to be fair and equal. People get really annoyed about this at times but oh well, haters gonna hate hate hate hate hate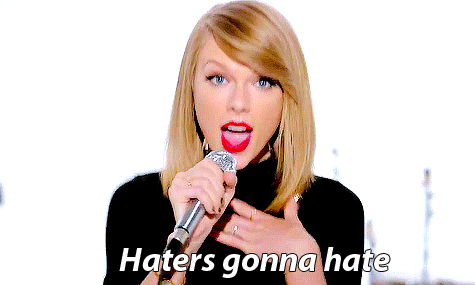 Way too nice & people pleasers
Not sure this is for everybody but yeah that's me. I'm too nice to people so my friends tell me to stop being a people pleaser. Such supportive friends am I right?
Cares too much about what others think 
That's meheeheeeeeeee. I care way way way too much about what other people think of me which is funn *smiles the fakest and most distressed smile ever that eventually gets kinda creepy* But you know what? I'm trying to care less and that's all that matters.
Sooooo if there are any other libras out there, let me know if any of these traits are true for you!
And other zodiacs please comment what traits of your sign show for you ❤
Love, Hreem xx